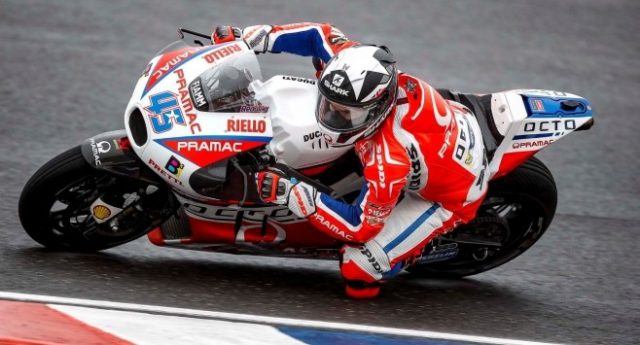 Aprilia has officially announced that Scott Redding will join the team for the 2018 season. Redding has represented Pramac Ducati since the 2016 season. But he will be replaced by Jack Miller at the end of the campaign. After assessing his options, Redding has secured a switch to Aprilia. There he will replace fellow Briton Lowes, and team up with Aleix Espargaró.
"Scott is a rider who, in spite of his young age, has significant experience in MotoGP," said  Aprilia boss Romano Albesiano.
"We are pleased to have him join our project and we think that his talent and the continued growth of the RS-GP will allow the team and him to achieving important results.
"Our bike has grown consistently, race after race, [and] the goal to battle stably in the top 10 has been more than achieved. And while further steps in technical development are on their way already this season. With this agreement with Scott, we are preparing for next season.
"Aprilia will be at the starting line with a pair of quality riders that have interesting potential. Aleix is demonstrating more and more that he is a high quality rider and a guarantee for the team. With Scott's contribution, we expect that the team's work will bring Aprilia even closer to the top. Into the positions that such a glorious brand deserves to occupy."