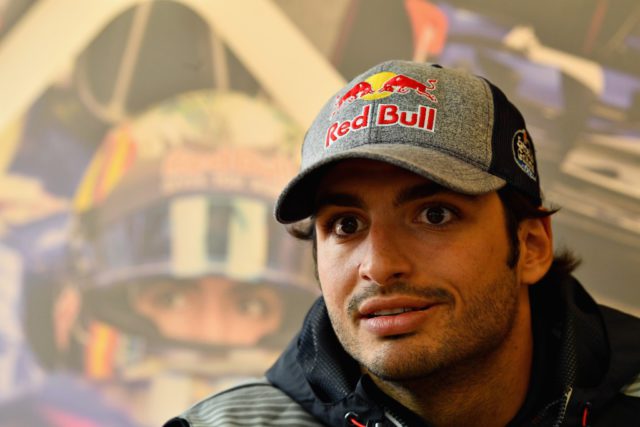 Carlos Sainz Jr. believes Formula 1 has "two different categories" in 2017 due to the performance gap between the leading three teams and the remainder of the pack.
Formula 1 introduced new technical regulations for 2017, aimed at boosting the spectacle, with lap times tumbling due to overhauled aerodynamics and wider tyres.
Mercedes and Ferrari have led the way, competing for wins and the title. With Red Bull chasing the pair, leaving the midfield, fronted by Force India, further back. The lead trio have captured 32 of the 33 podium spaces in 2017. Lance Stroll breaking the hegemony in Azerbaijan – and have locked out the first five grid spots at each event.
Sainz Jr. has taken seven points finishes this year, with a best finish of sixth in Monaco, and fears that the situation could get worse, due to the superior resources of the top teams.
"I want to think the gap will be closed a bit. And I do think it's a massive difference, a difference that's way too big," he said of the gap between the leading trio and the rest. On the other hand the gap has just increased this year. Throughout the year Mercedes and Ferrari have run away. Because they have more resources, more money to develop.
"In my opinion at the moment we have two different categories in Formula 1. And it's not what Formula 1 should be about. So hopefully it's something that will not happen next year. For us, as a midfield team, we don't even look at what Mercedes is doing. It's just a different category at the moment."