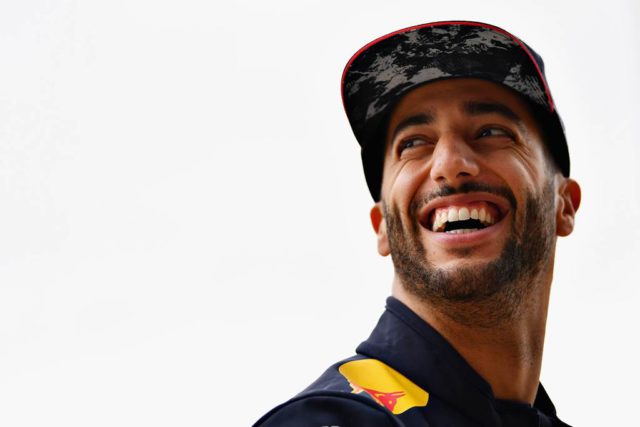 The Hungarian Grand prix is the last Formula 1 round from the 2017 championship before the summer holidays. Daniel Ricciardo took victory there a couple of years ago. Now he and his teammate Max Verstappen are ready to tackle once more the track near Budapest.
"Hungary 2014 was a cool victory. Of course, I love winning but that was an awesome race. In order to win, I had to pass Hamilton and Alonso, pretty much the best two so that was cool. I love that track and it has always been a good one for me. I've had some great weekends there even before Formula One", Ricciardo said
"The Hungarian Grand Prix is always at the point of the season where summer is approaching so I'm always in a pretty good place and the car is normally getting better as well. It all kind of comes good by the end of July."
"We've got lots more grip this year so it'll be a bit more fun. The second sector is going to be amazing. That's one of my favourite sectors in F1. If Sunday is hot it'll definitely be a physically demanding race, so I can't make the mistake again of eating too much meat on Saturday night."
"This track means elbows out for sure as there are three key places where you can overtake. I've made some good moves in Turn 1 in the past. Turn 2 you can go inside or outside, as both lanes work and the hairpin is fun too.
"On Saturday night I normally plan a meal with a few of the guys from the team. That's always a good one as it's the end of the first half of the season and the atmosphere is cool so I'll definitely be seen on the streets of Budapest."
Verstappen said it's always a bit too early to say how Red Bull will do in Hungary but the team is constantly improving, trying to get a better balance and more downforce on the car
"Luckily there are not too many long straights", he continued.
"It's a great track, especially in an F1 car. It's actually quite narrow and with high speeds, it's really fun to drive so I'm very much looking forward to it. I wouldn't say it's Monaco without walls, but it's definitely a bit more narrow than other circuits we go to."
"We do have more grip this year so maybe you have to do a few different lines compared to the previous year, but all in all that's manageable and quite straightforward."
"We're always staying in the city centre for the race week so we do get to see a little bit of Budapest. Unfortunately, we never have time for a lot of sightseeing but I'll hopefully have one day to walk around and get to know the city a bit more after the race."
Leaving work on a Friday like… 👋 #FridayFeeling pic.twitter.com/KHi6YhWGqr

— Red Bull Racing (@redbullracing) July 21, 2017