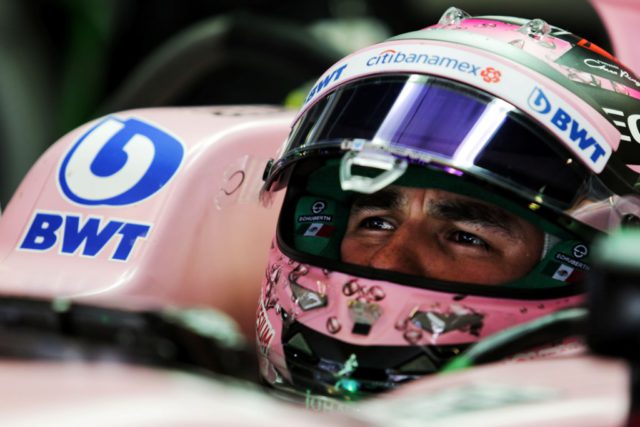 Force India and Sergio Perez have started talks about the driver's contract renewal. The Mexican driver is in the Silverstone team since 2014. Last year talks continued until October as there were commercial agreements that needed to be finished. The F1 paddock believes that at least two other teams consider Perez as an option for 2018. But Force India co-owner and team principal said talks with him already began.
"When I have to take a new driver I like to leave it late, when I have a returning driver I like to do it early. Checo is a highly talented and experienced driver. There's no question about that and I'm glad Esteban [Ocon] is pushing him", Mallya explained, quoted by autosport.com.
Mallya said that he would not be an obstacle if Perez or Ocon receive an offer from a top team. But he is sure that the drivers are happy in Force India.
"We give them a good car to race. If there is a Mercedes or a Ferrari seat, they'll obviously jump at the opportunity. I'm not going to stand in their way but other than that I think we have the best car", he commented.
? ?

? @SChecoPerez #AustrianGP ?? #F1 pic.twitter.com/lZCYnkTfYR

— Formula 1 (@F1) July 7, 2017
Force India and Sergio Perez have started talks about the driver's contract renewal
Mallya also said that Ocon impressed him and also admitted the French driver was quicker than he thought.
"We made the right choice. He's only going to mature and get better. You know that experience is hugely important, and the more experience he gets the better he's going to become. He has the talent, which has shown already. I'm happy we have him signed up on a multi-year contract, so I'm expecting regular point-scoring finishes from him."
Meanwhile, Pascal Wehrlein said he will be a free agent at the end of 2017. He also added that at the moment, he is open for offers about next season.
"I have a contract for this season so I am only focusing on this year. I cannot influence anything. Decisions are made by others and I am only here to drive – to perform as well as I can", the driver added in an interview for formula1.com.