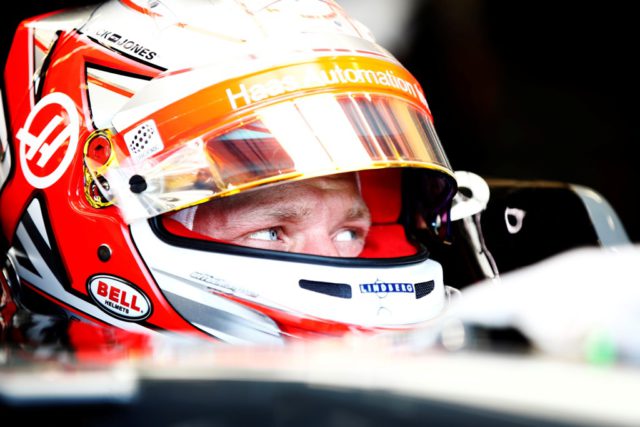 Kevin Magnussen is talking about his life at Haas, his usual preparation and describes the Red Bull Ring where the Austrian Grand prix will take place.
You and the team are scoring points on a regular basis. Do you feel like you're finding your groove with the team and that points in each race are possible?
"I definitely feel that at each race points are possible, which is a really cool feeling. It's good going into every race knowing that you can fight for something. It's cool."
"It's really cool. The team had performed extremely well in its first season. Now, in its second season, it looks like we've made improvements and have already taken small steps forward, and that's not easy in the second year of a Formula One team."
Most drivers are creatures of habit, where a similar routine is followed no matter the venue. With Austria marking the beginning of a five-race European stretch that takes us all the way through August, how helpful is it to have some uniformity in that your changing room is the same, your hospitality unit is the same, your debriefing room is the same, etc., because all of our trucks will be at all of these races?
"No matter where we are, it's always quite nice in terms of things like our hospitality. We have our own chefs at the track cooking for us. It's always quite luxurious. It's still nice having the European season because it feels a bit more like home."
How valuable is this stretch of races because the travel time to each venue is so much less intense, allowing you more days at home?
"It's nice not having those long trips. It's a bit better for stress levels as we don't have to deal with things like jetlag and all that."
Because the travel is less intense, does this summer stretch of European races allow you to ratchet up your physical training, or does it simply allow you to get into more of a routine?
"Both. You get into a little bit better of a routine, and also you have more time on your hands, so you get more training in as well. It's quite nice."
What is your favourite form of exercise? Is it running, cycling, weightlifting, or is it more about what you feel like doing on a particular day?
"I wouldn't say I don't really have a favourite form of exercise. I just enjoy my training because I feel like I'm improving myself and doing the best for my career."
Much was made about the fitness level drivers needed to have this year to handle the heightened g-forces and faster speeds of this new-generation car. Was the strain on the body as much as you expected and after eight races does everything seem pretty normal, despite all the talk of needing to be stronger to drive these cars?
"It's getting normal now and we're getting used to it. It's tough driving these cars physically, but it feels a lot more normal now. There aren't any surprises."
The Red Bull Ring is a relatively short circuit, but its layout covers a wide range of conditions. Is it akin to some other tracks in Formula One or is it unique?
"It's a little bit unique. It's a very small area. It kind of reminds me of a go-kart track in that you can basically see the whole track from the grandstands. It's quite nice and compact, but still with some fast corners and long straights, giving some opportunities to overtake. When I've raced there it's been entertaining."
What is your favourite part of the Red Bull Ring and why?
"The last corner is pretty cool. There's short, hard braking just after a fast corner. You're kind of on the edge there. There's a bit of a dip in the middle of the apex, so it feels cool going through it."
Describe a lap around the Red Bull Ring.
"It's like a short roller coaster ride."
Race week ??? #KM20 pic.twitter.com/XRu37map93

— Kevin Magnussen (@KevinMagnussen) July 3, 2017