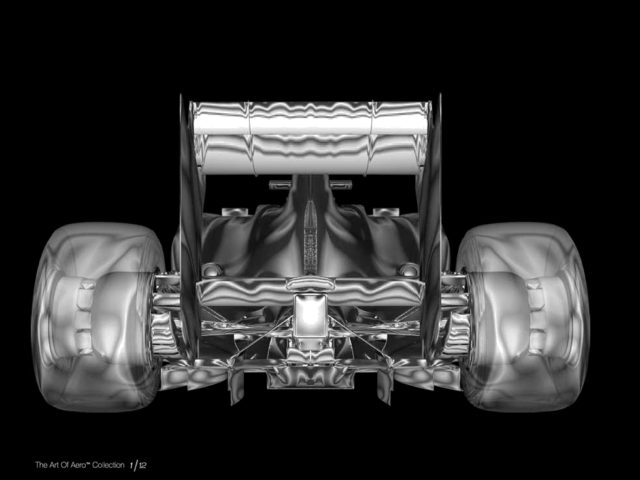 Williams collaborated with Blueshift GP to create a stunning new collection of artworks, inspired by aerodynamic images from Williams. The exhibition's launch was at the Ransom Gallery in London, where it will remain till the end of March.
The artworks combine engineering expertise and art to create this truly unique and stunning collection. The inspiration for them were previously confidential imagery from Williams' computational fluid dynamic (CFD) designs.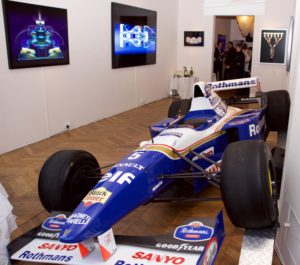 The artworks feature CFD images from the Williams FW35 and before
They detail simulation of the airflow around a car, while Blueshift GP's input turned them into a collection of beautiful images. The inspirational imagery was never publicly seen before.
Blueshift GP was founded in July 2016 and has the sole purpose of working collaboratively with renowned motorsport partners on designing, creating, developing and releasing unique and innovative design projects to the general public. Blueshift GP takes its design inspiration from the utterly fascinating and highly secretive creative processes as well as methods and materials utilised by race teams to create the fastest race cars on earth.
The exhibition will be on display for the general public at Ransom Gallery, which address is 105 Pimlico Road, London, SW1W 8LS. It will be from 17th – 31st March 2017.
In London for work (honestly) but squeezed in a visit to @WilliamsRacing Art of Aero exhibition at Ransom Gallery – well worth seeing pic.twitter.com/GXHt9xSJJp

— Graham Norwood (@PropertyJourn) 17 March 2017
40 Years of Speed #Williams40 #WeAreRacing pic.twitter.com/QnkeFmuKvR

— WILLIAMS RACING (@WilliamsRacing) 13 March 2017
Williams is celebrating in 2017 40 years of racing at the pinnacle of motor racing
The team won 16 FIA Formula One World Championships (nine for constructors, in partnership with Cosworth, Honda and Renault, while these for drivers are seven –  with Alan Jones, Keke Rosberg, Nelson Piquet, Nigel Mansell, Alain Prost, Damon Hill and Jacques Villeneuve). The team scored 114 victories, 311 podiums and 128 pole positions.
A couple of days ago the team announced the appointment of Paddy Lowe. He became Chief Technical Officer for the Williams Group with immediate effect. "2 days in and very happy to be back at Williams Racing! Had a great welcome from colleagues old + new some of whom I hadn't seen for 24yrs!", Lowe wrote on Twitter, while the team responded: "It's a pleasure to have you back".